Sustaining our world is a big task, however, that is the ambition of Center on Sustainable Communities (COSC). With a new name and new look, COSC's upcoming Sustain-A-Ball benefit concert illustrates the nonprofit's mission of promoting ecologically sustainable practices by engaging and connecting individuals, businesses and communities across Iowa. Cultivating diverse partnerships enables COSC to foster a key element in successful sustainable initiatives – collaboration.
COSC Sustain-A-Ball brings together regional musicians, restaurants, artists, individuals, organizations and businesses who embrace the social, economic and environmental benefits of working together for a sustainable tomorrow. A night of eco-entertainment is in store for Des Moines!
When:  Thursday, November 8th at 7:00 p.m.
Where: Wooly's, located at 504 East Locust in Des Moines' East Village
Bonus: VIP Access for all COSC Members and employees of COSC Sponsors
Tickets: http://www.MIDWESTIX.com
$25 General Admission
$50 COSC Member Package ($10 off admission + VIP Access)
$100 COSC Eco-Starter Business Member Package (includes exclusive $300 Eco-Transport raffle entry)
The Giving Tree Band, headliner
Environmentalists to the core, the seven-piece indie folk-rock band from Illinois commuted 500 miles by bike to produce the "world's first carbon free album" at the Aldo Leopold Legacy Center in 2009. Called the "The Greenest Band in the Land" by Mother Earth News, their musical reviews are equally impressive:
"Joyous and unrestrained, The Giving Tree Band is the real deal." – The Huffington Post
"Artists who live their values on their sleeve… the music and energy are fantastic." – The Washington Examiner
"Consistently fabulous…their rich sound combines rustic, old-time, indie folk tone with heartfelt narrative lyrics." – Glide Magazine
Responding to the description "the Avett Brothers on steroids," The Giving Tree Band's amused Eric Fink stated, "That's only because we have more guys and they're pretty tenacious."
Chasing Shade, opening act
Making news over the summer, Chasing Shade rode with more than 300 pounds of equipment and used solar panels to fuel their sustainable bicycle tour across Iowa during RAGBRAI. The indie beach-blues duo will play songs from their debut album, Pen to Paper, produced earlier this year.
Michele Beschen, emcee
From Madison County, the host of b.organic, contributes to Do It Yourself Magazine, and is gaining momentum as a content provider for national outlets like Good Morning America and the Rachael Ray Show. Beschen knows the power of creativity and reconnects people with the innate desire to live a naturally creative, organic lifestyle.
VIP Access, COSC Members and employees of Sponsors
VIP's enjoy an auction of distinctive products and services that support a sustainable lifestyle as well as complimentary food and drink from these local businesses (using compostable cups and napkins):
Tacopocalypse
Fresh Café
Maytag Dairy Farms
Confluence Brewing
Raffle & Auction, examples
Custom-built kids bicycle from Ichi Bike
Floor lamp handcrafted from salvaged materials by Farm Boy Technology
Home energy assessment from Reynolds Energy Solutions
Birdbath from Mingo Products, Inc.
Acupuncture package from Iowa Acupuncture Clinic
Cleaning package from EcoMaids Des Moines
Sleigh ride at Jester Park Equestrian Center
Christmas Tree with delivery from Loki's Garden
COSC Sustain-A-Ball Sponsors
MidAmerican Energy, Alliant Energy, Black Hills Energy, ING, Meidh Technologies, b. organic, Business Record, Green Building Supply, Meredith Corporation, Plastic A Designs, Gateway Market, Greater Des Moines Habitat for Humanity ReStore, Ichi Bike, Innovative Lighting, Inc., Iowa Home Crafters, Iowa Health-Des Moines, Merit Resources, Recycle Me Iowa, and Wooly's.
For more information please contact:
Siobhan Spain, Communications Director
Center on Sustainable Communities (COSC)
http://icosc.com | 515-277-6222 | siobhan@icosc.com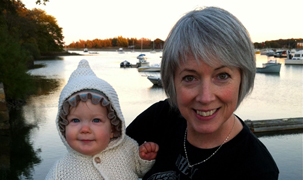 After working in the arts and newspaper business in Santa Fe and Los Angeles,
Siobhan Spain
returned to Iowa to join her siblings in implementing more environmental production methods on their family farm. A board member of Women, Food & Agriculture Network, Siobhan joined Center on Sustainable Communities in 2009 and has a passion for community and environmental progress.