Do you have ideas – large or small – that could help transform the Greater Des Moines region and make it a more sustainable community? Share them at ideas.thetomorrowplan.com.
Ideas.thetomorrowplan.com allows residents, business people, students, and other interested stakeholders a creative and convenient way to share ideas, provide feedback, and make recommendations on how this area can become a more sustainable place to live, work, and play.  Information collected from this forum will help inform the next steps of The Tomorrow Plan's process, and will also serve as input to the sustainable framework for future growth that will be a major outcome of the plan.
This new public engagement platform allows a more diverse audience of participants than attend conventional public meetings. Anyone interested in providing constructive ideas and solutions that will enhance the Des Moines region can simply jump online from work, home, school, or wherever they have Internet access to join in the discussion.
The following  conversations are currently underway on ideas.thetomorrowplan.com:
What is the most pressing issue for the Greater Des Moines region?
What is the greatest strength of Greater Des Moines?
What is the greatest weakness of Greater Des Moines?
What is your idea for a big project to transform Greater Des Moines?
What are your quality of life priorities?
Sign up at ideas.thetomorrowplan.com and join the discussion!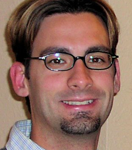 Nathan Preheim spent his early career employed as a software development project manager in the Bay Area, but eventually returned to the Midwest and became an urban planner. After years facilitating public meetings, he and his partner, Nick Bowden, conceived MindMixer as a way of broadening citizen engagement. Based in Omaha, Nebraska,
MindMixer
was launched in 2011 and is working with more than 75 communities.