As a young girl, I could not understand my mother's excitement to plan the vegetable beds, experiment with snap peas, or photograph the zucchini harvest. I enjoyed planting seeds and gobbling up zucchini bread, but I thought gardening was simply a hobby and not necessarily something I would pursue.
My perspective changed once I left for college. I noticed the price difference between healthy fresh produce and Ramen noodles at the grocery store; I missed the feel of soil on my hands and the taste of a ripe tomato. I became aware of the problems with our current food system and decided I wanted to eat with a clean conscious. Gardening came back into my life.
Whether you have half an acre, a patio, or a window, it is possible to grow at least some of your own food. Next Step, Inc. and Urban Farming (an Urban Ambassadors Seed Project) invite you to the spring Edible Urban Garden Tour and container garden demonstration, Saturday, May 11th, for inspiration and education. Between 11:00 am and 2:00 pm, three host sites will be available for tours: Faith & Grace Garden, Jasper Winery, and Des Moines Public Schools Horticulture Program.
Urban Farming will sponsor a container garden demonstration at Faith & Grace Garden. Learn how to grow food with limited space, soil, and time. Educational materials and Seed Savers seeds will be available to take home.
Faith & Grace Garden, a collection of half-acre community gardens, donates fresh produce to local food pantries and distribution centers. Last year alone, the gardens grew and donated four tons of food to feed the hungry in central Iowa.
Jasper Winery specializes in premium quality wine, utilizing Midwestern grape varieties suitable to the climate. Visit the vineyard and vegetable garden, learn about viticulture, and enjoy samples in the tasting room. The winery, only a few minutes from downtown, has received positive reviews from New York Times and Wine Speculator.
The Des Moines Public Schools Horticulture Program includes a large greenhouse and livestock facilities. Close to 100 students are engaged in the program for hands-on botanical and animal science education. Animals include poultry, goats, sheep, Holstein calves, and even some more exotic species like flying squirrels. Support the program by purchasing seedlings during the tour.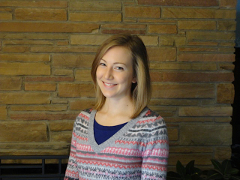 Rachel Cramer
is a Wallace-Carver intern with the World Food Prize Foundation, assisting primarily with the Youth Institute for high school students interested in global poverty and hunger issues. She also works part-time at the Science Center of Iowa as a programs presenter and co-leads the Urban Ambassadors Seed Project on Urban Farming. Upon graduating from Iowa State University with a major in biological/pre-medical illustration and minors in Spanish and anthropology, she served on organic farms in Costa Rica (3.5 months) and the Pacific Northwest (2 months) through World Wide Opportunities on Organic Farms.