How does one talk about Affordable Housing in the community many publications deem the most affordable market in the country?  Do our demographics mean we can cross it off the list as "problem solved?"  Despite the glowing reports, what do things look like on the ground for those who work in this area day to day?
One of the first things to consider is that today's reality limits the ability of low and moderate income workers to become homeowners.  Many, and especially families, are faced with a lifetime of renting.  Regular savings for required down payments and spotless credit scores are just a not part of their world. Their reality is trying to finding safe, stable and affordable rental housing.
Conventional wisdom has been that low and moderate income families should limit the cost of housing and related services to 30% of their income.  Spending more than that requires cutting essential needs elsewhere, such as food, clothing, medical costs, transportation and education.
What does that mean for someone working full time (40 hours a week, 52 weeks a year) making:
| | | |
| --- | --- | --- |
| Hourly Wage | Income | Rent |
| $7.25 (minimum wage) | $15,080.00 | $377.00 |
| $15.00 | $31,200.00 | $780.00 |
| $20.00 | $41,600.00 | $1040.00 |
Even in Central Iowa a single parent with two children is challenged to find safe, stable, affordable housing at the recommended cost.
Traditional solutions to this need have been to provide graduated rental assistance from government tax dollars.  Traditional is not sustainable.  The challenge for the future is to create and sustain affordable housing with shrinking resources.
This community needs to redefine its approach to the challenge of providing affordable housing.  One way to do that is to re-examine the definition of what is affordable and how to allow families to comfortably spend more than 30% of their income on housing.  The obvious way is to reduce the family's costs in other areas.  Strategic thinking points directly toward transportation costs.
As we move forward with the Tomorrow Plan, how do we plan for families to reduce the percentage of their income spent on providing transportation?  What does that mean for our metropolitan mass transit master plans?  What does that mean for locating affordable, workforce housing close to regular, dependable transit hubs?  How does it impact land use planning so as to allow affordable housing options within walking distance of necessary amenities?  Where will the community find the political will necessary to make some of these hard decisions?  Using tax dollars to fund affordable housing is not sustainable.  New solutions are needed.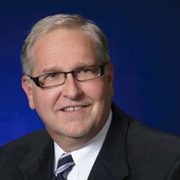 Eric Burmeister
came to the
Polk County Housing Trust Fund
in 2010 after a thirty year career in real estate development and finance. Burmeister has a long history of involvement in the Des Moines community, and he is active in several Des Moines neighborhood associations.  He is currently serving on The Tomorrow Plan's Steering Committee as a community representative for affordable housing issues.