Yoga in the Park is back for another great summer program. Every Saturday, May 25 through September 28, you will have the opportunity for free outdoor yoga classes at Gray's Lake from 9 – 10 am on the southeast lawn. Classes are perfect for all skill levels and taught by volunteer instructors. Check out our website to see when your favorite instructor will be teaching.
New this year, during the month of June, participants can come out early and try Zumba! This 45 minute class will start at 8:15 every Saturday before yoga.
The City of Des Moines also is pleased to present the Dancing at the Lake Social Dancing Series. It doesn't matter if you've got two left feet or can shake your groove thing with the best of them, the new summer social dance series has a little something for everyone.
Every Thursday night, starting June 6, come out and learn to dance social dances like salsa, swing, line dancing, or contra dancing. Experienced dancers are welcome to come out and enjoy the music. Lessons start on the Overlook Terrace at 7:30 p.m. and the dancing begins at 8:00.
Each week (June – August ) will feature a different kind of dancing and music. The schedule will be posted on our website – www.dmparks.org.
Dancing is for everyone from beginners to more experienced dancers. No partner needed, so come alone or bring a friend. Meet local people of all shapes, sizes, spots, and stripes to have a great time dancing. Not only is it fun, but it's a great way to burn calories!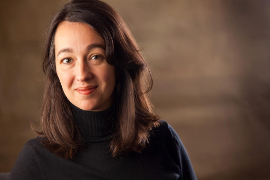 Teva Dawson
is the Recreation Services Manager at the Des Moines Park and Recreation Department. She previously served as the City's Horticulture Inspector & Community Garden Coordinator. In this position, she managed Gray's Lake, the Volunteer Program, and Community Gardening and Conservation Initiatives for the Park and Recreation Department.