When development in the Greater Des Moines metro region "took off" after the mid-1980s recession, the future of central city neighborhoods looked bleak.  Market forces were favoring development at the fringe of the metro area, while core neighborhoods saw decline and dwindling investments.  This decline could only hurt the downtown, the City of Des Moines, and the region as a whole.  In 1989, a consortium of private business interests and public entity representatives created the City's Neighborhood Revitalization Program (NRP), which has since instigated millions of dollars of investment in the Des Moines core.
Before NRP, traditional response to deteriorating housing conditions was the aggressive enforcement of housing condition code standards.  New planning theories[1] of the time demonstrated that such a one-sided approach would likely result in increased abandonment of housing and displacement of low-income households due to rising housing costs.
This new thinking on housing maintenance strategies included the need for:
A large-scale neighborhood approach to rehabilitation, planned and overseen by decentralized neighborhood groups;
Criteria for the kinds of housing to salvage and the quick demolition of housing not deemed salvageable; and,
Very large expenditures of public funds in the form of low-interest loans, property tax abatements, and outright grants to developers and owners and rent subsidies to low-income tenants.
NRP initiated a neighborhood recognition process in 1990 that today includes fifty-seven neighborhoods.  These neighborhood organizations, along with the City of Des Moines's Neighborhood Revitalization Board, oversee a process in which several neighborhoods are selected every few years to be the focus of revitalization efforts.  Since its inception, the NRP has worked with twenty-two neighborhood groups to analyze neighborhood conditions and develop goals and strategies for ongoing maintenance and improvement.
Through a partnership between the City of Des Moines, Polk County, and the private sector, the Neighborhood Finance Corporation (NFC) was created in 1990 to be the vehicle for rehabilitation and new construction funding assistance for designated neighborhoods.  The NFC receives between $800,000 – $1,000,000 from the City of Des Moines and Polk County annually to fund home improvement forgivable loans that are used for home improvements, closing cost assistance, loan guarantees, and construction assistance.  The NFC has originated over $222 million in loans and grants that have assisted more than 4,000 housing units in 27 designated neighborhoods in Des Moines and West Des Moines.
In support of a comprehensive neighborhood revitalization approach, the City of Des Moines reoriented how public infrastructure repairs and improvements are identified and undertaken.  Sidewalk, curbing, and street paving upgrades, as well as other City services such as housing code enforcement, are now coordinated with the designated neighborhood revitalization plans.
The City of Des Moines Neighborhood Revitalization Program has been widely recognized as an effective approach to stabilizing inner city neighborhoods.  The results are clearly visible to those who have lived in the community through this period.  One lesson learned, however, is that these efforts are not short-term.  The market forces that work against the vitality of central city neighborhoods are unrelenting and require ongoing, continuous efforts to counterbalance.  The successful initiation and ongoing support of neighborhood revitalization in the City of Des Moines can be attributed to a strong partnership of diverse groups that recognized a common interest in collaboration to address a problem.  The program is realistic in its interface with the private housing market.  The process is not perfect, and a 2005 Stockard and Engler reappraisal suggested improvements.  Nonetheless, the City of Des Moines Neighborhood Revitalization program can be seen as a good example of a Greater Des Moines sustainability "best practice."
---
[1] Hartman, Chester; Housing and Social Policy, 1975; Prentiss-Hall, Inc.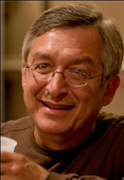 Gary Lozano
is a planner with RDG Planning & Design and a member of The Tomorrow Plan consultant team. He has worked as a city planner in Iowa City, Davenport, Omaha and Des Moines. He worked as a City of Des Moines planner for twenty-three years, leaving in 2001 to join RDG. He was a founding Board member of the Neighborhood Finance Corporation and served on the Board for its first ten years of operation.