Today's Des Moines Register included the following op-ed about The Tomorrow Plan and Design My DSM.   Read on or take a look at the Register article to learn more.
If it were your job to manage the Des Moines metro area at the dawn of a population boom, what would you build to get ready for the influx of people? Build houses, condos or apartments? Develop more highways or better public transit? What about sidewalks and bike trails? Would you protect the farmland?
This is the real-world situation facing our region — and we want to know what you would do.
Introducing 'Design My DSM'
We are pleased to introduce "Design My DSM," an innovative new online "game" that puts the power of designing the metro area with you. It's available at www.thetomorrowplan.com.
"Design My DSM" lets you not only design the metro area the way you want but also see the long-term financial and environmental impacts of your decisions.
"Design My DSM" is designed to be fun and easy to play, but it is for a very important initiative.
The Tomorrow Plan
As a region, we are wrestling with these very questions and answers as we develop "The Tomorrow Plan," which will become our region's blueprint for dealing with an expected 50 percent increase in population by 2050.
We want to get the most out of our limited resources. At the same time, we want to create healthy, vibrant neighborhoods, communities, and a region that will stand the test of time.
While other regions have sought public input on similar plans, we wanted the public's preferences to be placed into future planning scenarios.
Why do you need to play?
We can't craft a dynamic, lasting future without you. We need to maintain our region's justified ranking as one of the nation's best places to live, work and play.
Short commutes, a world-class trails system, access to arts and culture, affordable housing options and a welcoming culture all contribute to these rankings. Taken together, these elements allow us to attract new businesses and new talent to keep the superb quality of life many of us here enjoy.
Our expected population growth can benefit our region, but it can also burden our resources if we don't have a regional strategy to deal with it. What housing options are available for these new residents? What will this influx of new residents mean for our transportation system, our water system, and our education system?
We can't answer these questions in a meaningful way in isolation. And if we don't find the right answers, we risk losing what makes us special. We are working to ensure quality growth — the growth that will provide a bright future for our kids and grandkids — through The Tomorrow Plan.
It's your plan
Ultimately, this is your home and your future — and your plan.
So we hope you will get involved. Share your vision at one of our events today and Thursday, visit our website at www.thetomorrowplan.com, and take the time to play a game with a serious impact on our future.
To quote an oft-heard phrase, "You can't win if you don't play" — and we all win when we play together.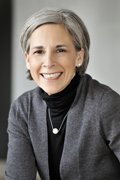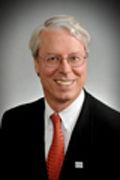 Angela Connolly,
a Polk County supervisor, and
Frank Cownie,
Des Moines' mayor, co-chair the Tomorrow Plan's steering committee. The committee has representatives from four counties, 17 communities and wide-ranging organizations across the metro area.